Hallstatt - A paradise for romantic people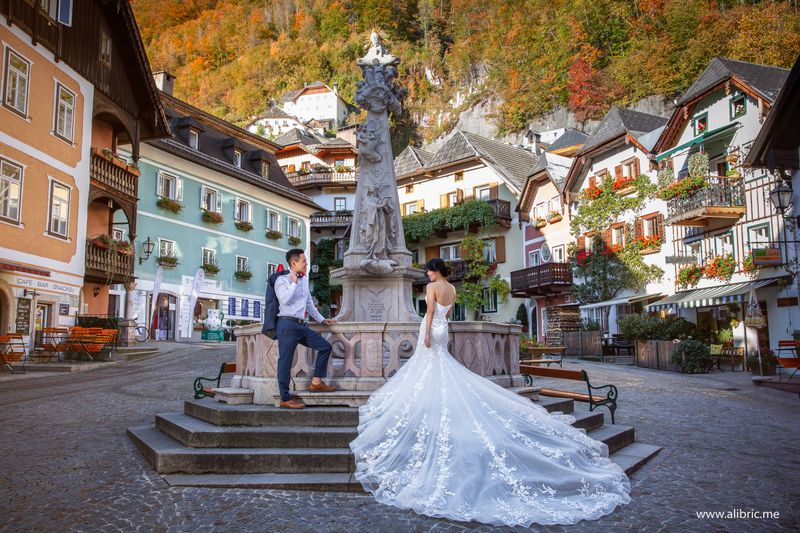 Hallstatt is a small charming town in Western Austria. Located in a picturesque area on the west coast of the lake Hallstatter See, surrounded by the Alps. Hallstatt is actually a tiny village lost among mountains and forests. There are beautiful gingerbread houses that are reflected in the clear water of a mountain lake, narrow streets, several small old churches and fantastic natural landscapes. It is believed that Hallstatt is the cutest lakeside village on the planet.
Recommendations for pre-wedding photo shoot in Hallstatt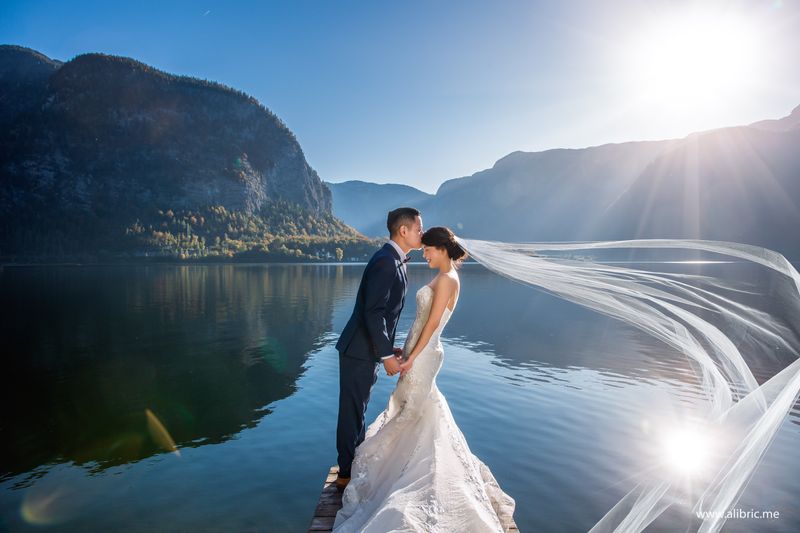 Planning a pre-wedding photo shooting in Hallstatt is a really great idea. Any spot in this town can be an amazing backdrop for your photos. The town is really small and comfortable for walking. So make sure you will have a comfortable shoes. Considering on an amount of tourist who are visiting Hallstatt each day, it's better to have an early morning session and some times - evening session on sunset, or even both evening and morning session. Optimal duration of the photo shooting in Hallstatt is 5-6 hours.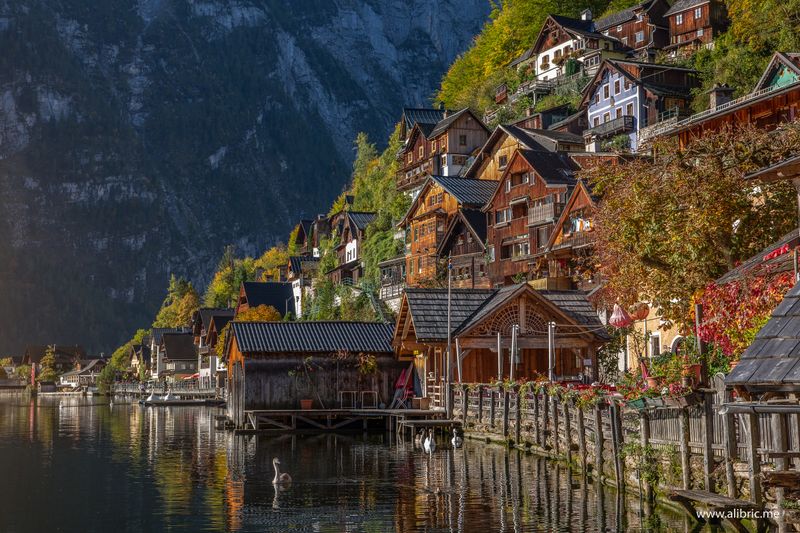 Hallstatt is an absolutely amazing alpine town, an open-air museum. Time has stopped here. Come and experience the rich history of this ancient town, its natural beauty and grandeur.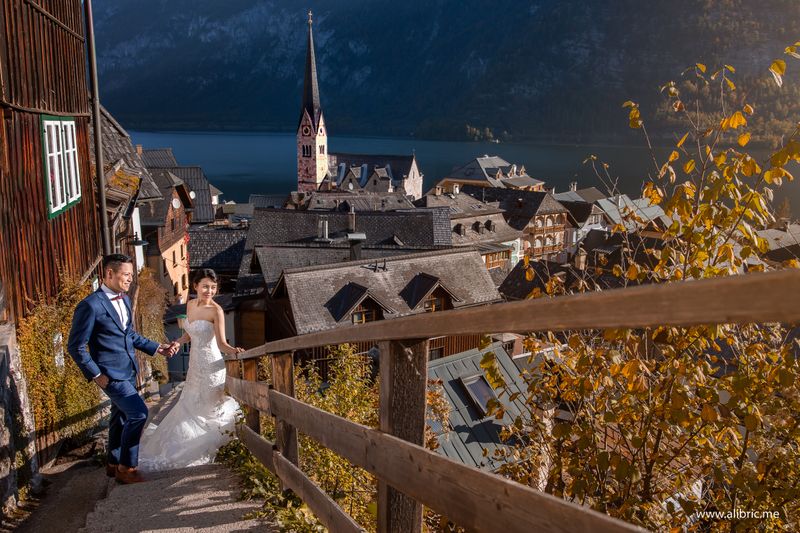 Prices for Pre-Wedding photo shoot in Hallstatt, Austria
Basic Package
pre-wedding photo shooting in Hallstatt
4 hours of photo shooting
40 retouched photos
Golden Package
pre-wedding photo shooting in Hallstatt
6 hours of photo shooting
60 retouched photos
5 first photos during next 5 days
Morning and evening photo shoot*
Exclusive Package
pre-wedding photo shooting in Hallstatt
8 hours of photo shooting
80 retouched photos
10 first photos during next 5 days
Morning and evening photo shoot*