Unique romantic atmosphere of Český Krumlov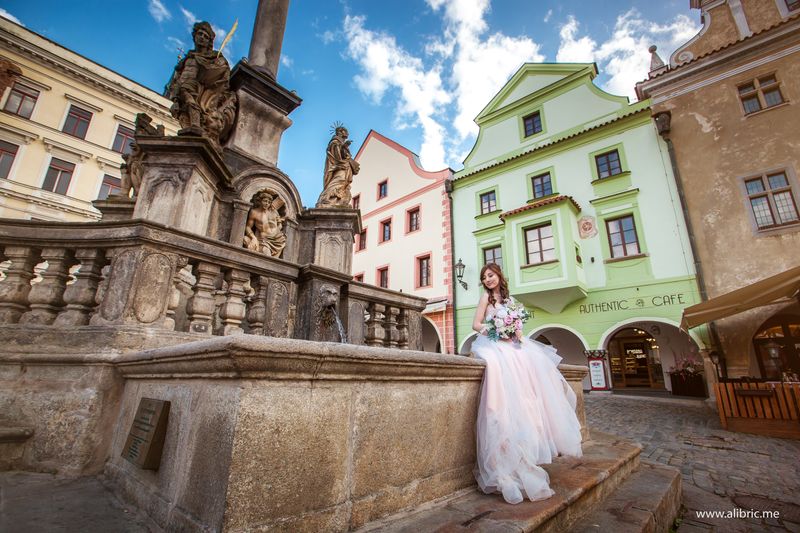 Český Krumlov is extraordinarily elegant and picturesque. This amazing little town is in a great demand for a pre-wedding photo shoot or a Love Story style photo shoot with a professional photographer. And this fact is obvious - the pictures from the photo shoot convey the unique romantic atmosphere of Český Krumlov. Cozy little streets easily will help to hide from the crowd of tourists and also will help to create an intimate atmosphere for a couple during the shooting with a photographer.
Recommendations for pre-wedding photo shoot in Český Krumlov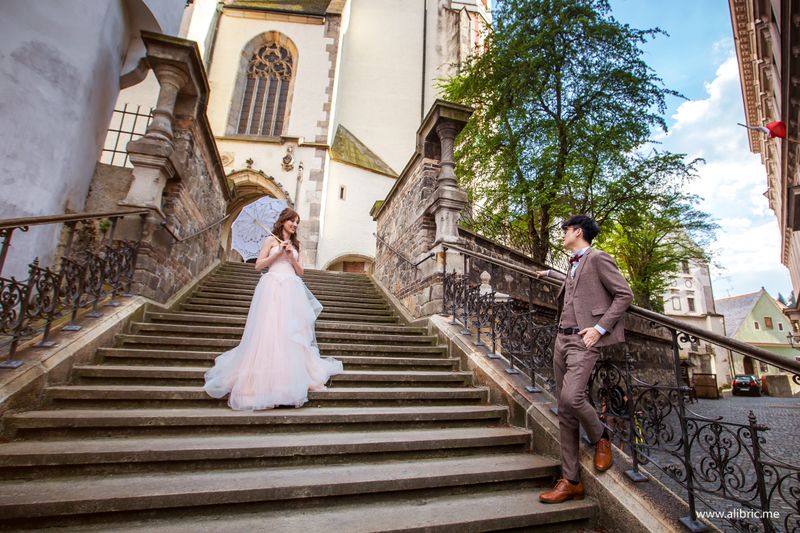 Given the fact that the city is very small but popular, every day it is visited by a very large amount of tourists from all over the world, which entails huge crowds of people in the city. Therefore, it is highly recommended to start a photo shooting early in the morning while the streets are empty. The optimal duration of a pre-wedding photo shoot in Český Krumlov is 4-6 hours, this time will allow us to take beautiful pictures in the most picturesque places of the city using the best time according the sunlight.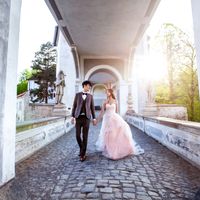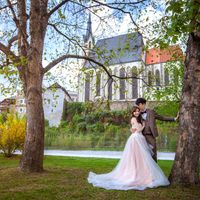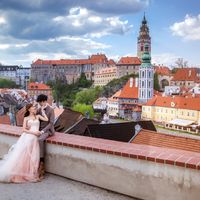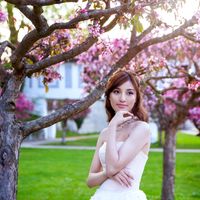 Hluboká Castle - perfect backdrop for pre-wedding photos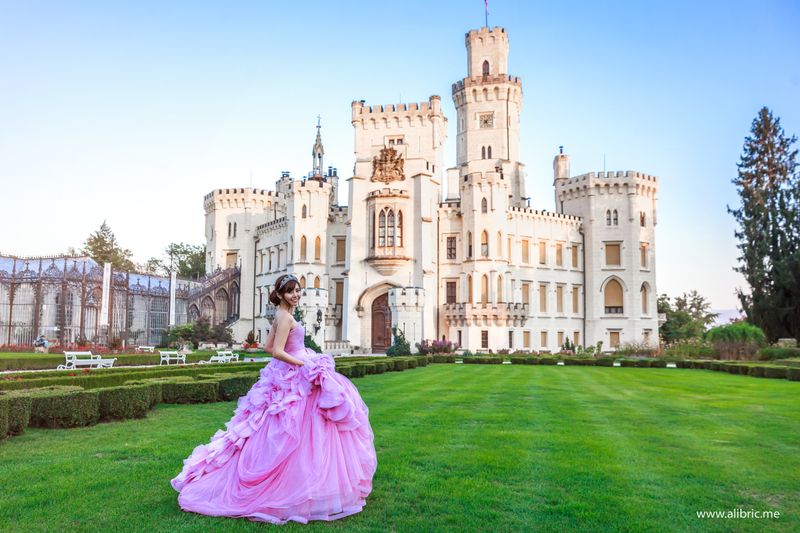 Another magnificent place you definitely will be happy to visit is Hluboká Castle. It located an hour from Český Krumlov, which allows you to shoot in two beautiful places in the Czech Republic in one day. Many tourists come to the south of the Czech Republic only for visiting the Hluboká Castle. You will surely fall in love with it. As soon as you enter the territory of the castle park, it will seem to you that you have fallen into a fairy tale. The incredible beauty of the snow-white castle will give you the perfect backdrop for your amazing pre-wedding photos.
Prices for Pre-Wedding photo shoot in Český Krumlov and Hluboká Castle
CK Package
pre-wedding photo shooting in Český Krumlov
6 hours of photo shooting
60 retouched photos
1 make-up
1 hairstyle
Hluboká Package
pre-wedding photo shooting in Hluboká Castle
3 hours of photo shooting
30 retouched photos
1 make-up
1 hairstyle
CK & Hluboká Package
pre-wedding photo shooting in CK & Hluboká
6 hours of photo shooting in CK
3 hours of photo shooting in Hluboká
90 retouched photos
2 make-ups
2 hairstyles