One of the most important moments – Clothing and Style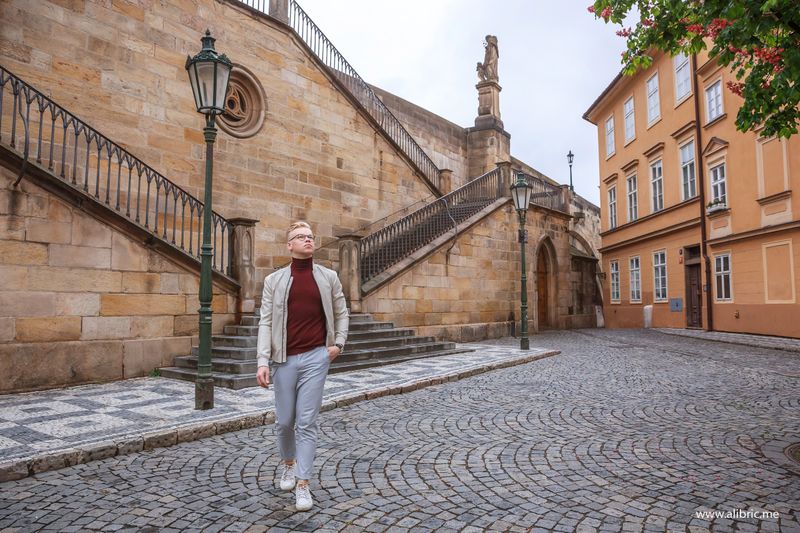 Depending on the style of shooting, the photographer may give you some recommendations on the selection of styles for the photo shoot.
For a normal personal photo shooting around Prague, especially in cloudy weather, I recommend choosing bright and rich colours in clothes so that will make the photos more colourful and spectacular.
During the photo shoot, you can change the outfit along the way in some cafe. Since the walk can take several kilometres, it's better to go to a photo shoot in Prague in comfortable shoes, and take high-heeled shoes with you.
Best time for taking a personal photo shooting in Prague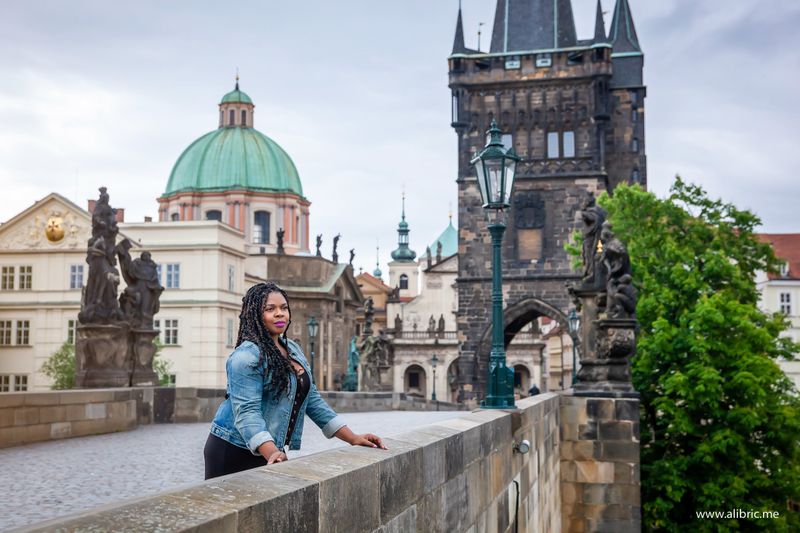 For several decades, Prague has remained in the top of the most visited cities in the world, which is why for a comfortable photo shoot in Prague I recommend to give a preference to the early morning hours, especially in the summer months, when the flow of tourists increases, making it a little difficult to shoot in popular locations of the city.
If you are planning a photo shoot in Prague from April to September, it is better to focus on the morning hours, starting from 6 a.m. And in the autumn and winter months from 8-9 in the morning.
A photo session in Prague at sunset can be much more spectacular, but limited in location within the Prague Castle area because of that fact that city is located on the hills. Depending on the weather, it's not always possible to take photos bathed in warm sunset light, since Prague is a rather cloudy city.
Your main purpose – beautiful Instagram posts?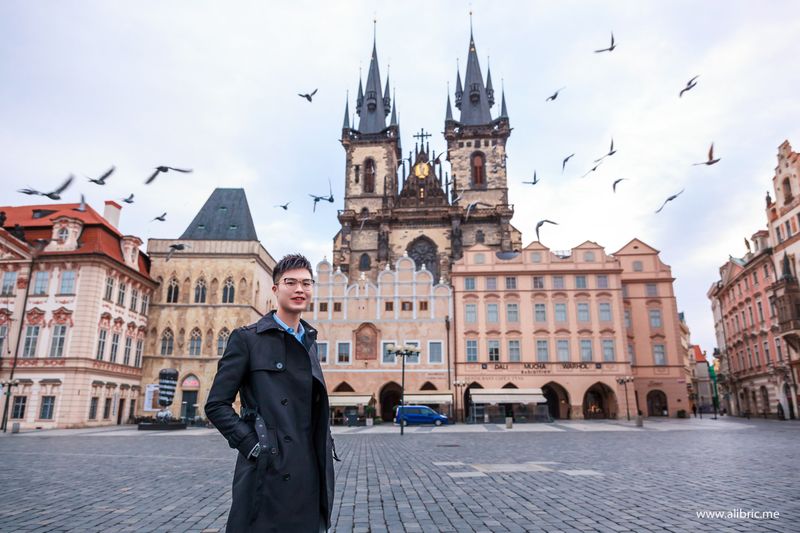 Looking through your Instagram feed, you come across insanely beautiful pictures of friends, colleagues, acquaintances, and just random people. You think, where do they find such unusual places for photos? So that's an amazing reason to book a personal photo shooting in Prague with a professional photographer and your photos gained a lot of likes. It is also possible to ask me to record some videos during our photo shooting so you'll be able to upload amazing stories in your Instagram account highlights from your vacation to Prague.
Prepared route - key moment of booking a photographer in Prague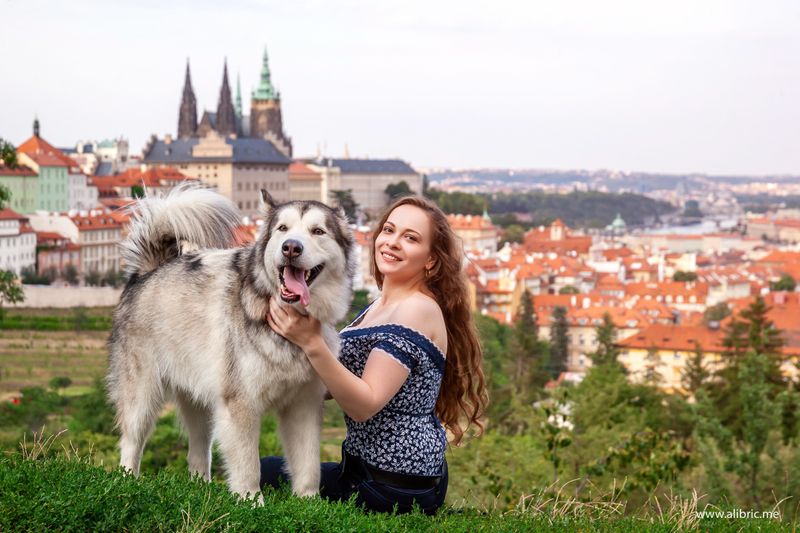 When you are planning a trip to an unfamiliar city, you are trying to plan your vacation based on friends' stories or reviews on the Internet. But the local photographer in Prague has a well-planned route for each type of photo shooting according to the season and part of the day based on the characteristics of the city. The most beautiful places in Prague are included in the route, such as Old Town Square, Old Town Streets, Crusader Square, Charles Bridge, Kampa Island, Riversides of Vltava, Prague Castle area, etc. Taking a photo shooting with a professional photographer in Prague will save your time and will give you unforgettable moments from your trip.
Personal photo shooting in Prague with different options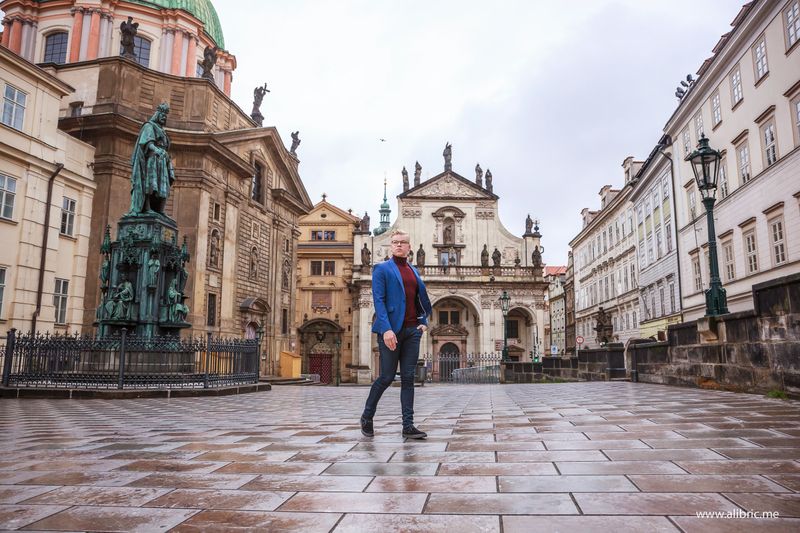 There are 3 different options for your photo shooting in Prague that I can offer:
Solo traveller photo shooting around Prague;
Fashion photo shooting in Prague with additional studio lights and an assistant;
Night photo shooting in the mystic atmosphere of Prague.
If you not really sure about the type of photo shooting you are interested in, you can try to create a mood-board and select photos you like most, after that you can share them with the photographer before the photo shooting and discuss all the moments. Only in this way the photographer will understand that some special shots are important to you and what style of shooting you definitely need to have. Also, the main advantage of working with me is the fact that you can choose photos for retouching from all the successful frames from our photo shoot that will be delivered to you during next few days after the shooting.
In conclusion, I just wanted to say, that your mood and self-confidence is one of the most important parts of our successful work together. So just smile and let's create amazing memories from your vacation in Prague together!
If you still doubt about booking a photographer in Prague, let me introduce you my gallery of different "Personal photo shootings in Prague", so that will help you to make a decision.