Reason #1. Convenience and comfort
A professional pre-wedding photo shoot is a multidimensional service that allows you to spend a memorable vacation in an amazing country. You won't need to worry about anything. We and our partners will take care of luxurious dresses and suits rent, flowers, transport, makeup and hairdo. You will be able to prepare for the session calmly, without any hassles.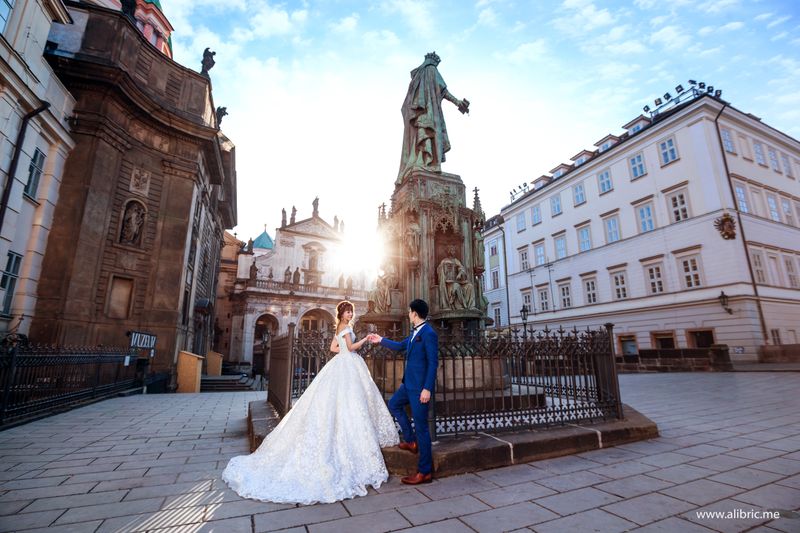 The trip is a true vacation. The vast majority of time is spent on enjoying yourself while allowing a pre-wedding photographer to capture some of the sweetest moments in your last moments as "just" a couple! The level of accommodation you can choose yourself.
Reason #2. Have some fun!
The wedding itself is usually a stressful day that will definitely put pressure on you and your relatives. Photos that you take on that day may look cheerful and exciting, but most couples feel exhausted. They do not truly enjoy the process. This is more than noticeable and takes away from the quality of memories.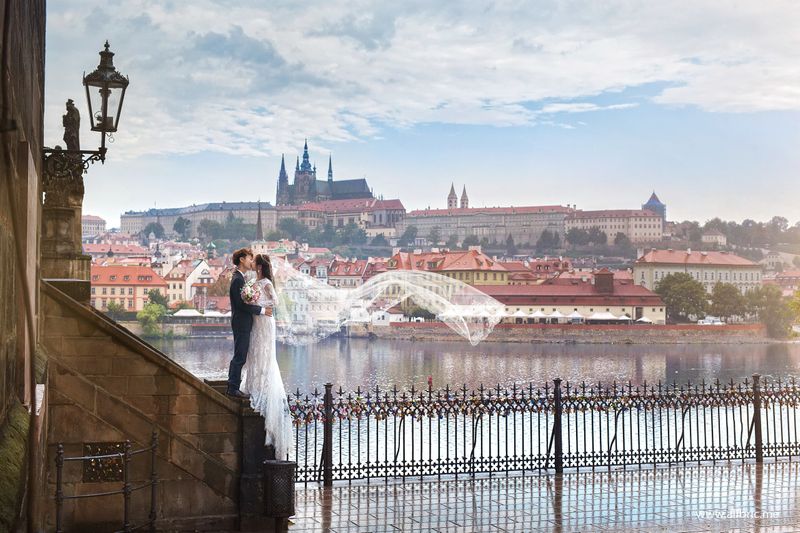 The main advantage of pre-wedding photo shooting is that you just have fun. The whole ay will be planned meticulously. This does not mean that you have no time what so ever to get a couple of wine glasses or walk around the city. However, you will need to focus on photography. Well, this is why you actually book a photo shoot, right?
In a serene atmosphere you will enjoy yourself and feel happy. This happiness and spirit of romance will be captured by a talented eye of a professional photographer. These photos will forever hold the spirit of fairytale that you will live through during your pre-wedding photo shooting in Prague.
Reason #3. Create great memories
A well-organized pre-wedding photo shooting gives you a lot of great photographs that you can use to decorate your house and put in albums on your wedding day or even after it.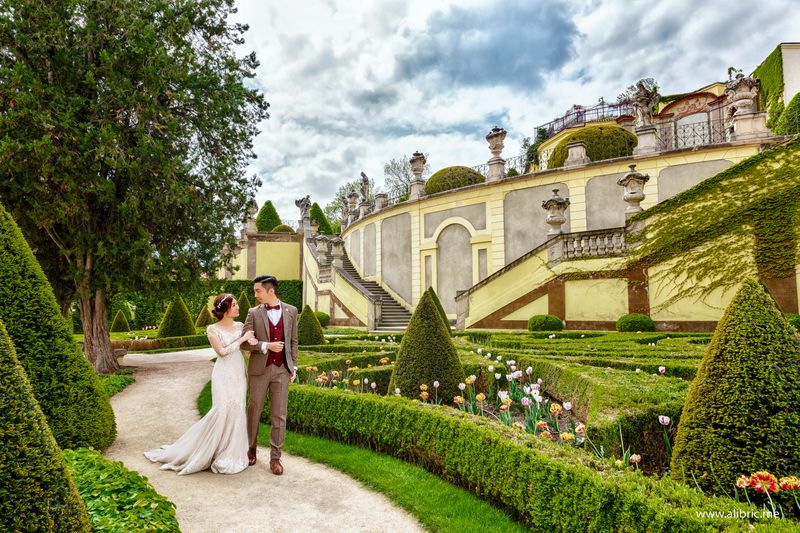 Every single day will be a reminder about moments when you felt true happiness and joy sharing these emotions with the most important person on the planet. The importance of such memories is impossible to overestimate. Capturing and saving them for years to come is your responsibility and even duty.
Imagine how cool it will be in a couple of years when you will be showing these pictures to friends or children and tell them about the best episodes of your life before the wedding ceremony.
Reason #4. Less hassles and chaos
The wedding day is both very stressful and amazing day of your life. You should think not only about the beautiful photos but also about a lot of things like guests, music, wedding cake, schedule and timing.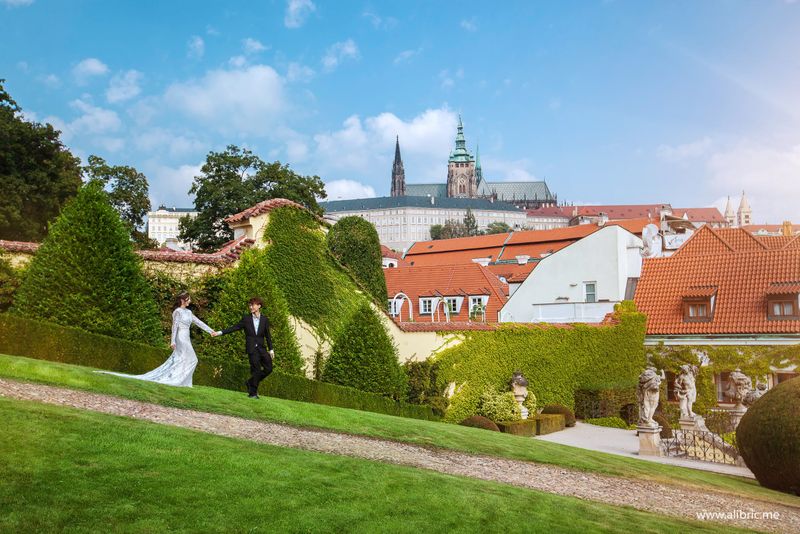 It should be noted that having a Prague pre-wedding photo shoot is different. During it you will be more relaxed and confident. You should not follow your schedule very tight. It's only all about to get quality photos according your dreams.
Reason #5. Being different
There is no doubt that a pre-wedding photo shoot in the center of historical Prague is a unique experience. If you always wanted to make your friends amazed, a photo album with beautiful pictures taken in the heart of Prague is exactly what you want.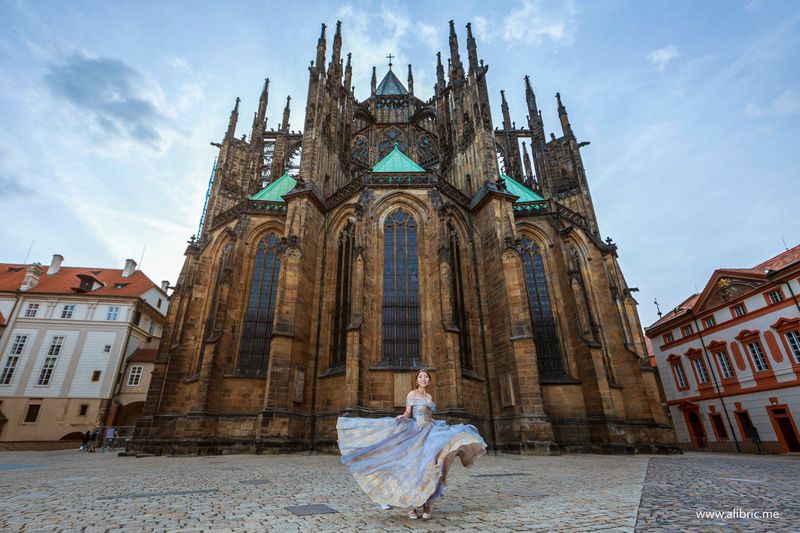 Think for yourself. What is better for you: tropical islands, romantic streets of Paris, channels of Venice, unique atmosphere of Prague? Is it better to get a very basic photo of a couple surrounded and overwhelmed by balloons and flowers or to get a picture with an amazing work of architecture in the background? You know the answer. Be different, don't be generic.
Why Should You should book an overseas Pre-Wedding photo shooting in Prague?
There are several lesser benefits that make Prague pre-wedding photography a very attractive service for couples from all over the world.
Here they are:
Flexibility in terms of dates and times;
No hurries and time limits;
Bad weather and other environmental factors do not affect the photo shoot;
Photos can be used later on to create a slide show and demonstrate it during the wedding party.
All photos will most certainly impress your friends and guests. Prague is an awesome city with St. Vitus Cathedral, Charles Bridge, John Lennon Wall, Astronomical Clock, Spanish Synagogue, Vrtba garden, and several more dozens of interesting locations that make exceptional photo shooting sites.
Book your Pre-Wedding photo shoot in Prague now to create memories worth saving for lifetime!